TIWEMTPP
ésprit Multi Touch Pro+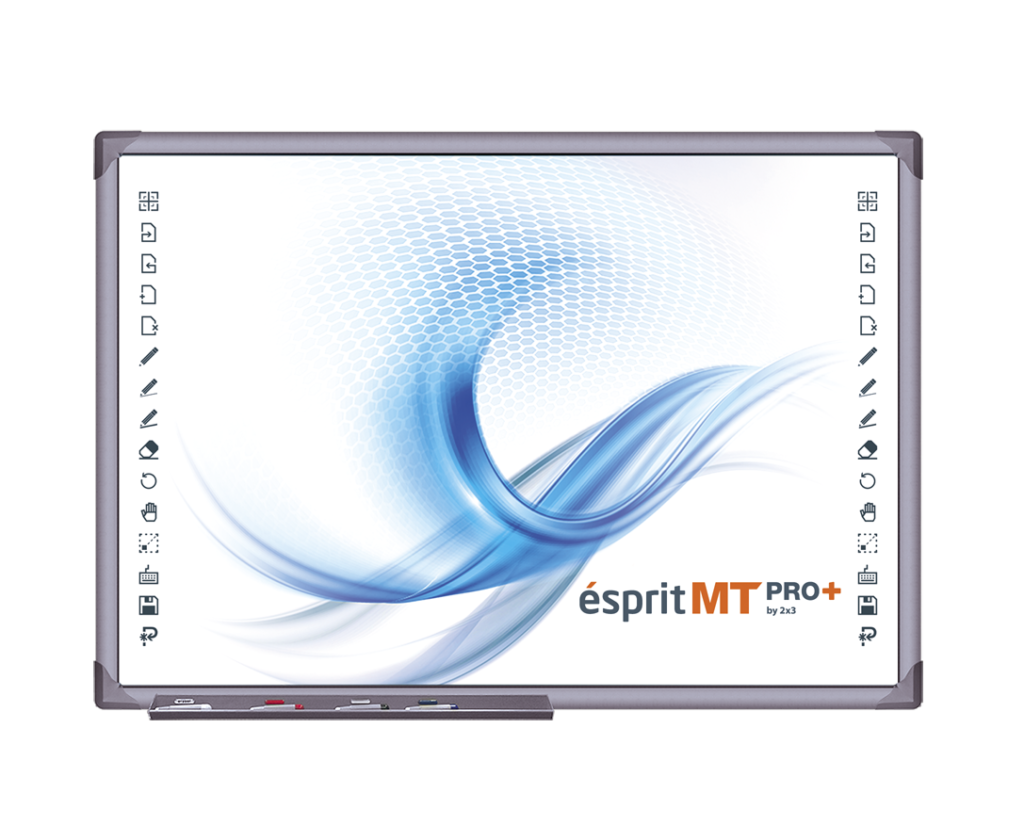 The infrared technology used (IR) allows for seamless and comfortable work of 4 users simultaneously with the assumption that each of them can
perform any operations on the whiteboard including the multigesture services (zooming, rotating, and scrolling). The device operates
in Plug&Play allowing you to use immediately when connected to a computer and projector. Easy to use (with fingers or pointer), excellent
precision, one calibration and the possibility of use as a traditional whiteboard are the main features of our products allowing for
conducting interesting and dynamic classes.
The whiteboard comes standard with fully automated indicators in the form of 4 pens trailed on the right side of the whiteboard. The
whiteboard automatically reacts after detachment of the pen responsive to the touch on the surface. Pens are in 3 colors (red, blue and black) and eraser (white color of pen).
The whiteboard operates with PCs with Windows 7 and Windows 8 The array of software enables you to draw, transform, import media, screenshot, video record, record the presentation to PDF, etc.
The minimum hardware (minimalne):
Processor 1.86 GHz or above
Memory: 1 GB or above
256M independent graphic card
HD space of over 300 M
Resolutions: 1024*768 and 1280*1024
USB 2.0
Platform for running software: Microsoft Windows 8/7
Warranty: 5 years on product, lifetime warranty on the surface!