TIWEST
Interactive board ésprit ST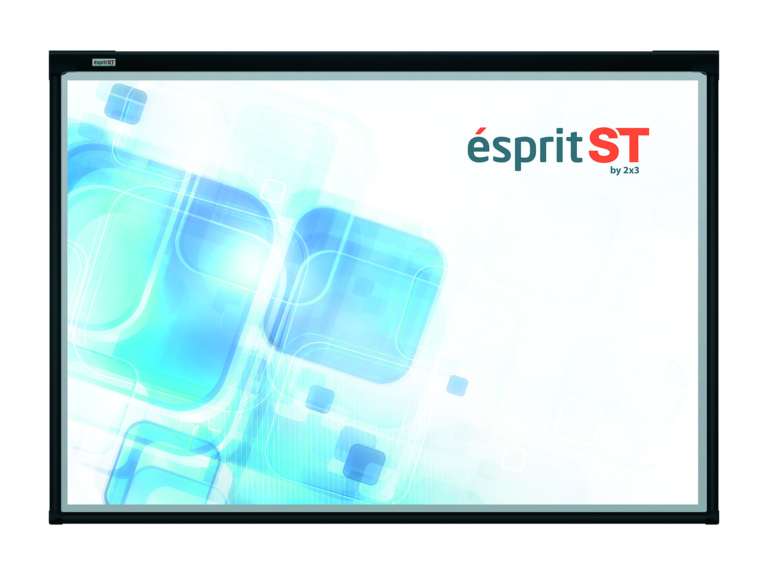 Interactive whiteboard esprit ST. Used new optical technology allows you to operate multigestures( including zooming, rotation and scrolling).
The device operates in Plug & Play -allowing you to use (with fingers or pointer), with a minimum of electronics, excellent precision, one calibration and the posibility of use as a traditional whiteboard are the main features of our products allowing for conducting intereasing and dynamic classes.
The minimum hardware:
Processor 1.86GHz or above
Memory: 1GB or above
256m Independent graphic card
HD space of over 300M
Resolutions: 1024×768 and 1280×1024
USB 2.0
Platform the running software: Microsoft Windows Vista, 7, 8, 10
Details
Warranty: 3 years / 10 years for the board surface.